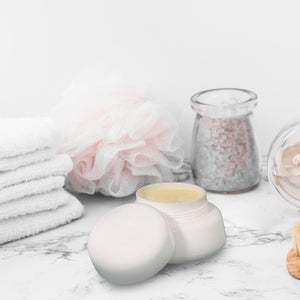 Code : 011  |  40ml Jar
Contains more Demodicidin to maintain skin moisture and oil balance. It contains natural nutrition elements which promotes metabolic, protect skin drainage, secrete, absorb and normal physiology function and reinforces skin resistance. Daily usage can eliminate Demodex, and germ, which prevents skin diseases while maintaining skin to be smooth, soft and full of elasticity etc. It also, delays skin aging.

Ingredients
Natural Demodicidin and many Natural Plants essence combine series, among Natural Demodicidin 21 types amino acids, such as multi-vitamins (A,B,C,D,E,P.H........etc.). Such as multiple trace elements and super oxide dismntasc (SOD) and other skin nourishing elements.
Direction for use
After using Facial Cleanser, apply Moisture Active Cream on face. Gently massage cream in a circular motion. Suitable for all age group. Daily usage of Moisture Active Cream will maintain the beauty of your skin!
Attention:

 Those who have dry skin can apply more daily, and those with oily skin is advised to apply less.