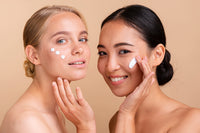 How can Dr Qu products help?
• Inhibit Demodex, preventing them from causing damage to the skin.
• Prevent Demodex infection.
• Provide nourishment to skin and hair.
• Help slow down skin cell aging.
• Restore skin's original colour and natural beauty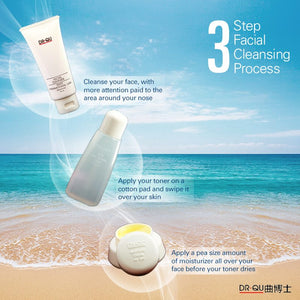 3 Step Facial Cleansing Process
No matter how busy you are, always follow this 3 Step Facial Cleansing Process! Cleanse, tone and moisturize with Dr Qu's facial line to have glowing skin!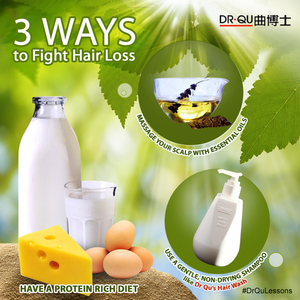 3 Ways to Fight Hair Loss
Hectic lifestyle and stressful work conditions causing you hair loss? Fret not and take lessons from Dr Qu!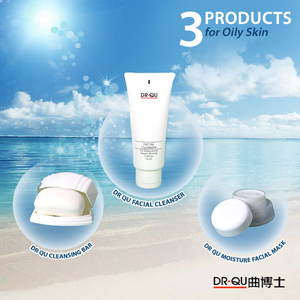 3 Products for Oily Skin
If your skin is oily due to our hot and humid climate, late nights and endless festive feasting, Dr Qu suggests using these 3 products to improve your skin condition!
Hi, My redness reduced by almost 80% now, even though I visited Switzerland in early June for holiday and usually change in weather makes my skin go havoc. This time my skin is looking better and better! My whole family is starting to use your products and I need to stock up. When will you have your next promotion?

Poonam Ramchand
A friend of mine introduced me to Dr Qu products, Glad I tried. Firstly do not be deceived by unattractive packaging. The quality of product speaks otherwise.

I used to have dry and uneven dull pigmented skin. After 2 weeks of using Dr Qu's face wash, moisturiser and mask my face now supple and brighter.

My sister who saw me recently commented overall improvement seen on my face. This compliment certainly delighted me.

Agenla Pillai
Exceptional quality hair and body treatments. I could not believe the results at first., Now I will use nothing else. The hair wash and conditioner is remarkable. I gave some to my daughter and when I see her I can tell when she used the wash. It is well worth to give it a try. At my 76 years young it was a great find. What little hair I have left looks great.

Ruth Devore‎
Dr Qu hair shampoo and conditioner have done wonders to my hair condition. Having very oily scalp in most part of my life, I would experienced oily and "damped" looking hair by afternoon after washing in the morning. Initially introduced to Dr Qu product, I experience itchy scalp for a few days. After that my oiliness is done and now my hair remain "dry" and healthy throughout the day. Thank you, Dr Qu!!!!!

Angie Ng‎