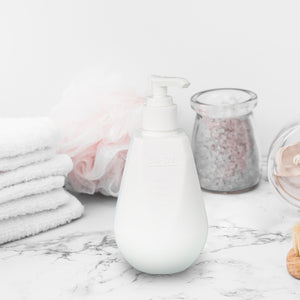 Code : 005  |  300ml Bottle
This moisturizing liquid body foam contains natural Demodicidin, which can effectively inhibit Demodex activity and multiplication. It promotes normal physiological function and metabolism of skin. It prevents halting-itch and other skin disease, leaving the skin smooth and moisturized. 

Ingredients
Natural Demodicidin and natural plant with more than 30 kinds of cleansing skin and natural nutrition elements- the herbal extracts, 18 types amino-acids, multi-vitamins, multi-trace elements.
Direction for use
Rinse body, pour a sufficient amount onto palm or towel, then gently rub it onto damp skin to create a rich lather. Those with oily and sweaty skin condition, or women who is currently breast feeding need to apply more Dr Qu Body Foam. Rise off. Towel dry and apply Dr Qu Body Lotion.