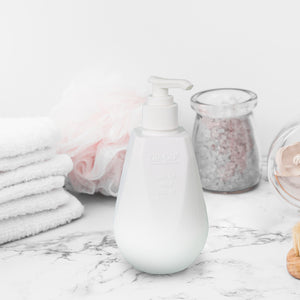 Code : 002  |  300ml Bottle
Natural herbal based conditioning product, designed to provide lasting protection and vital hydration to hair on a day to day basis.

Engineered to give you maximum protection against damage from UV radiation, heat, chemical treatments and daily styling, through quick and easy application. Dr Qu Hairth Conditioner actively replenishes the vitality and health of hair and consistently prevents hair loss (especially Demodex related), breakage and split ends. By nourishing both hair and follicles with our natural international award winning Demodicin formula, Dr Qu Hairth Conditioner not only prevents hinders the growth of Demodex, but also reinforces and strengthens the structure and roots of your hair, to improve quality and manageability and provides extra shine and gloss to your daily look.

Enhanced with a collection of nature's finest gifts such as Radix Polygoni Multiflori, Aloe Vera, Ginseng Extracts, as well as essential vitamins and nutrients such as Vitamin E and B, Dr Qu Hairth Conditioner can give you the utmost confidence, that regardless how stressed and damaged your hair may be, you can always walk into tomorrow with your hair in perfect condition; silky and smooth, protected and ready for what every day has to offer (PH-value 4.5 +/-).

Dr Qu Hairlth Conditioner is nature's answer to perfect hair care.

Ingredients
Deionised water, Amodimethicone, Cetyl Stearyl Alcohol, Citric Acid, Cyclometicone, Dimethicone, EDTA, Glycerin, Hydorol DP,  Hydrolyzed Soy protein, Olive Oil, Polysorbate 20, Red Flower Oil, Stearalkonium Chloride, Wheat Protein, Aloe Vera extract, Ginseng Extract, Green Tea Extract, Natural Horsetail Herb Extract, Radix Polygoni Multiflori, Vitamin E, Fragrance.
Direction for use
Apply after shampooing. For best results and optimal benefits, use in conjunction with Dr Qu Hairth Wash to provide extra moisture and protection on a daily basis. Apply a generous amount to wet hair evenly, and lather lightly for 2 – 3 minutes for optimal hydration especially on hair tips and roots. Then rinse thoroughly with no remaining residue for a glossy natural lasting feel.
Attention:
For extremely dry or damaged hair, it may be highly beneficial and recommended to condition and lather for a longer period of time or more than once after rinsing. Dr Qu Hairth Conditioner is designed to provide extrat protection and hydration and will actively repair hair and follicles effectively through such use.