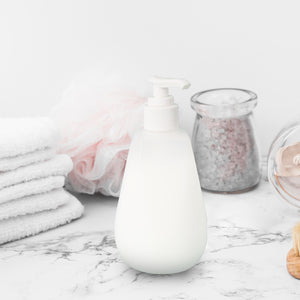 Code : 001  |  300ml Bottle
Herbal based and enriched with nutrients to enhance hair and scalp metabolism, keeping it healthy. It also contains effective anti-dandruff properties and hair conditioner.

Ingredients
Natural Demodicidin and many Natural Haircare Plants essence combine series, among Natural Demodicidin : haircare herb materials, 18 types amino acids, multi-vitamins (more Vit B5), multiple trace elements, and Sodium Lauryle ether sulphate, Ammonium lauryl betaine, Ethylene glycol monostearate, Royal jelly, Aloe vera, Fragrance.
Direction for use
First rinse hair, then gently apply a little Hairlth Wash onto the hair and scalp. Use fingers (but not finger nail) to gently massage scalp until it forms lathers. Then rinse off thoroughly. Dr Qu Hairlth Wash promotes metabolism, strengthens immunity, prevent disease and also prolongs lifespan.
Attention:
Those with dry skin are advised to use less, however those with oily skin can use as often as they want. It is suitable for the whole family, and different age groups.